I've had the Hubitat mobile app installed for a long time, but never tried to access my hub until a couple days ago. After the app opened, I would click to open the Dashboard but all I would get is a loading screen, after 5 minutes I just closed the app down. I tried it again today with no luck.
The presences feature in the Mobile app seems to be working fine, just can't open the Dashboard.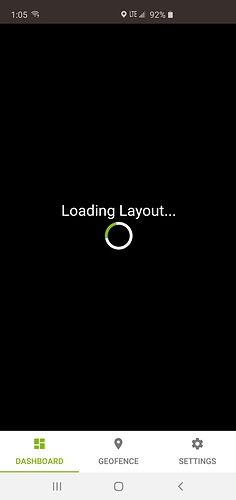 Using Samsung Galaxy S10+, running Knox version 3.4.1.
Home network is Ubiquiti UniFi, and everything works great when I'm home.
Still kinda new to UniFi, so I don't have any VPNs setup as of yet.
Any suggestion would be great to help me trouble shoot my issues, Thanks.