If one wants to set a trigger event to Sunset - 30 minutes, the numeric field for entering the offset in minutes causes a special numeric keyboard to pop up. But this keyboard has no minus sign.
Under IOS, we get a standard keyboard with all keys available. But with Android (version 9), it seems impossible to enter a negative value.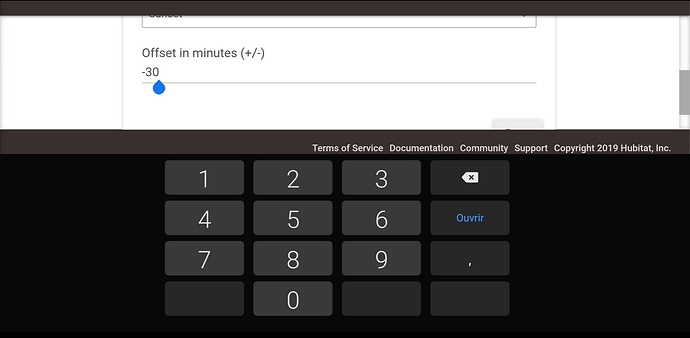 I have another (older) tablet with Android 6 and it offers a more complete keyboard which includes signs.