Hello.
Trying to automate some bathroom lights, I searched for help here and thanks to @csteele I managed to make this, in with Basic Rules.
Now, because I want to "elevate" my rules, I got the need to make them in Rule Machine.
So, I wanted to translate one fully functional Basic Rule, into the Rule Machine. It looks like I am not such a good programmer (I am a mechanic, therefore I could be excused), because the lights do not behave as in the Basic Rule.
Can someone be so kind and help a fool like me?
Here is the Basic Rule: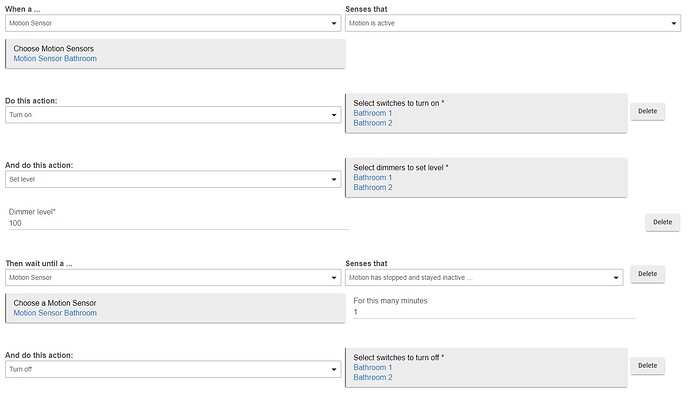 And here are the Rules Machine I have tried:
Torn ON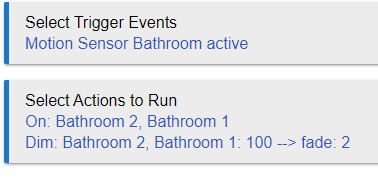 Turn OFF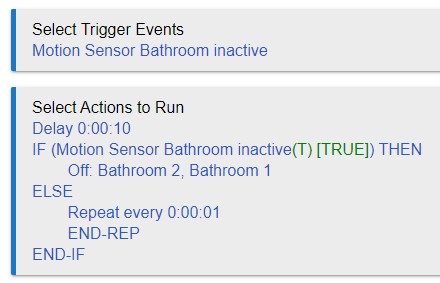 What have I done wrong, except the fact that I put the waiting time 10 sec instead of 1 min?
Basically this is the reason I want to move in the Rule Machine, to be able to turn OFF sooner.
Thank you.