Initally this sounded like a perfect candidate for the "Motion and Mode Lighting" app so I went ahead and impleted it this way which works great with with one exception (below):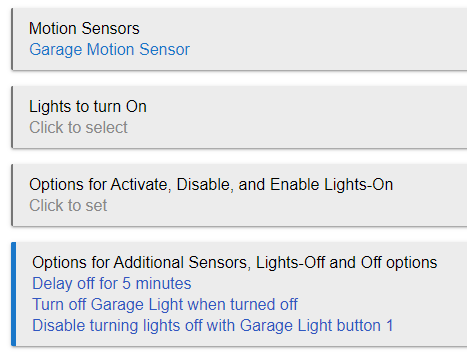 The problem here is the motion sensor must go to active state (detect motion) and then go back to inactive (no motion) for the countdown to start meaning the light will stay on forever if motion not detected after the light it is turned on. ​
For example:
The garage lights automatically turns on when the garage door or the laundry door (leading to the garage) are opened. Someone may open one of these doors and immediatelly close them back, never enteering the garage and therefore never triggering the motion sensor.
I was hopping there I can overcome this somehow by using RM instead of the Motion Light app. Any suggestions?