I use Better Laundry Monitor, but haven't found a way to have the app flash a light until the motion detector in the laundry room has detected motion.
So, I am on bended knee, not giving up, but asking for help.
These are the required expressions

These are the trigger events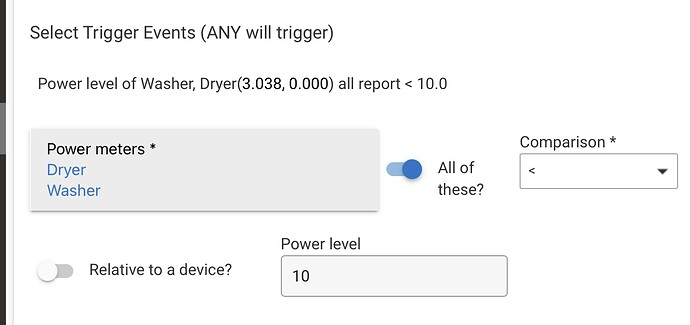 Now this is where I am lost. The action.
In a perfect world, when both the washer and dryer are finished, the salt lamp is supposed to turn on for 20 seconds, turn off for 20 seconds, and keep repeating until someone goes into the laundry room to move the laundry.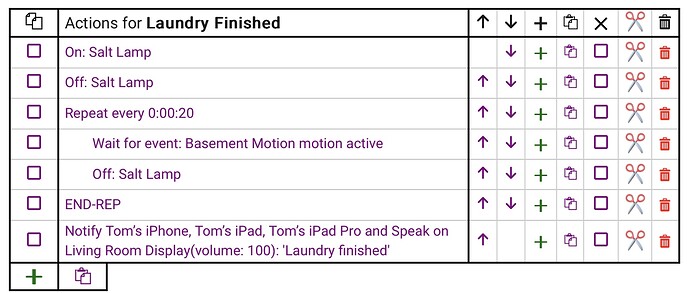 I have spent many hours over many days testing my changes.
What did I do wrong?