@bravenel
I was playing with several conditional actions tonight, and when playing with them I often don't get the option I want in the drop downs. Here is an example, I want to add an if-then.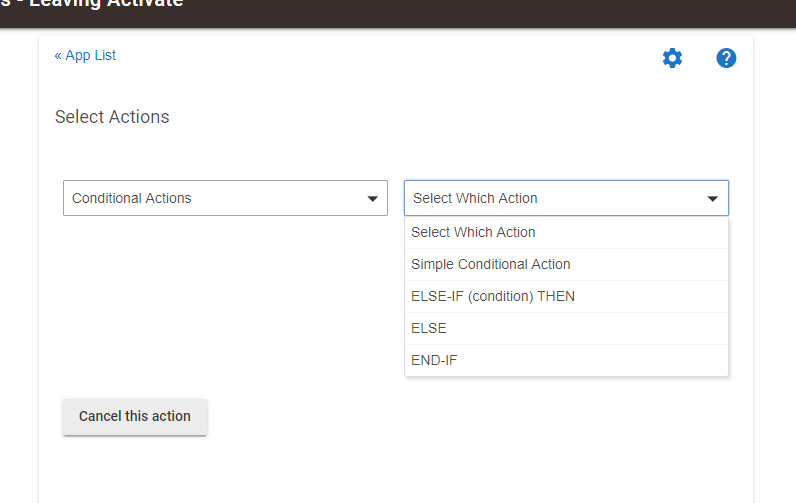 Don't get too worried, I caused this to happen, but I don't think I should have been able to.
Generally what happened was...
I had 3 if thens I was working on.
if
A
end if
if
b
end if
if
c
end if
It was all going well as I added the conditions in order. Then I think I accidentally deleted the first "end if". I tried to insert one before the next "if", but it wasn't an option. I kept playing around, ended up deleting all the conditions, and now I get the picture above.
Just going to start the rule again. No big deal, but I probably shouldn't have been able to cause that issue.