Good evening;
I would like to know if I can base the triggering of a rule on odd or even days? For example, I have valves (bhyve) for watering the lawn or flowers but it is allowed according to the civic number in my town, even or odd. I search but I can't find.
For the pilot (Even Day Switch - check the day of the year and turn on a switch based on even/odd) even-odd it gives a bad reading, today June 28 it says it's a day odd. I believe it is because it is day 179 of the year.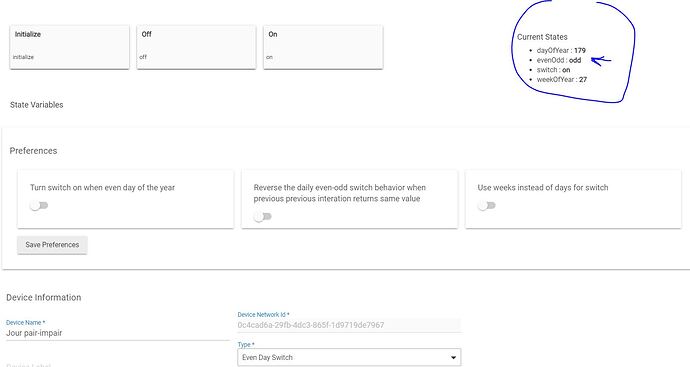 Maybe I don't understand well but the easiest way would be to have trigger available in Hubitat.
Thanks a lot for your help!