Dave has officially updated this to work with hubitat. Here is a link
https://github.com/DaveGut/Cloud-Based_TP-Link-to-Hubitat-Integration
I am having trouble making this work guys. Can anyone help? I have managed to get passed all error messages. The app now gets to the choose device page and shows 0 devices to choose from.
I think the issue is happening here, the post request seems to return all the proper information. I can log the results from the variables right up to the "return currentDevices"
t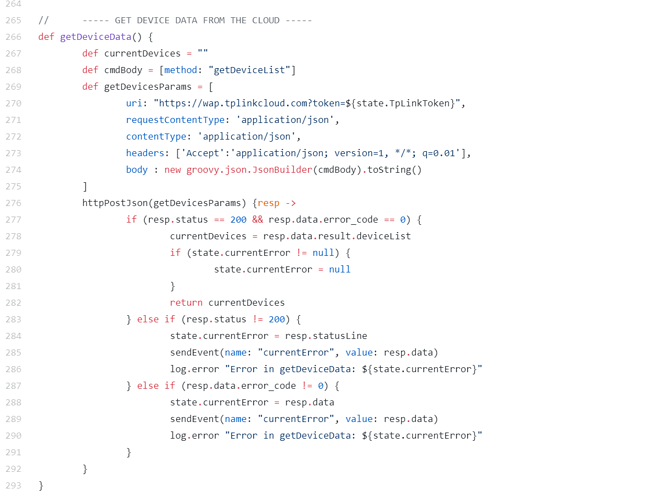 I believe the above code should be passing its data here. However trying to log the variables produces null. I do not know how to modify this to get the data to pass. Anyone can offer some help.