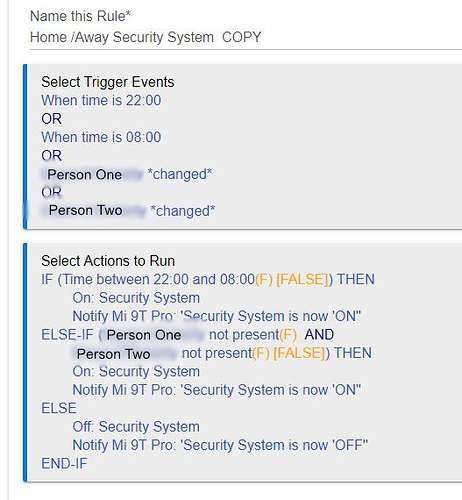 My Rule is doing what I am looking for but needs some refinement.
I keep getting the 'OFF' notification when either Person 1 or Person 2 leaves on their own. Likewise, when the proper conditions are met, I also get two notifications. On checking the system, it is always in the correct state, but it is possible that it has been through both the 'ON' and the 'OFF' state before I get to see it.
I have had several goes at trying to sort it out, but none have worked successfully. Any help would be much appreciated.