Just wanted to say how thankful I am of Hubitat and the great home automation technology that it works with! As much as I spend on it, it has saved me many $ last night!
As I was preparing to go to bed, I noticed that the notification LEDs on my Inovelli switches were rapidly blinking blue. Not something I have often seen, so I couldn't remember what it meant… and then my wife complained that water was no longer coming out of her faucet…
At that point, I realized that something would have caused the water main valve to be automatically shut off, and that something would likely be a detected water leak! I checked my phone notifications, and yup, that was it! A leak had just been detected under the tub in the other bathroom.
I rushed over and opened the bath tub access and yup! There was water pooling under the tub.
Thanks to the strategically placed water sensor, the multiple notifications and the water shut-off valve, I quickly found the issue and was able to use some paper towel to absorbe the water. I left a fan on overnight and this morning, everything is dry, and no water has seeped through the floor on the kitchen ceiling just below.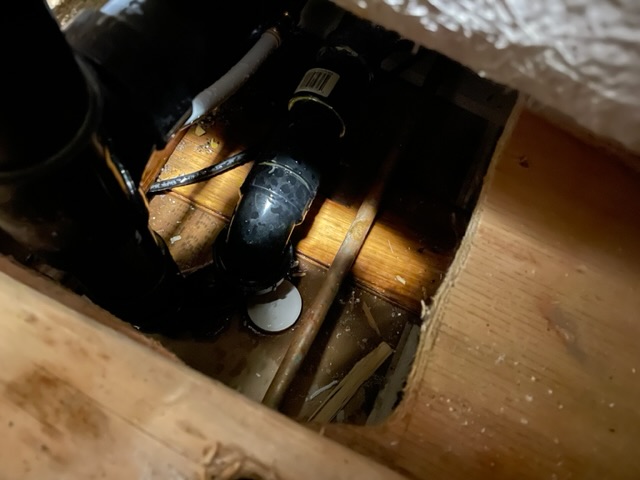 So again, thank you Hubitat for this excellent hub and all its ever-expanding features! Thank you also to the community who keep writing excellent drivers (@kkossev in this case) that allowed me to buy a bunch of relatively low cost sensors and strategically spread them throughout the house. Another disaster averted!