Here is my old C7 ready to help code drivers. Complete with it's own router in bridge mode since I don't have the Wi-Fi dongle for it. Going to get some Wago connectors this weekend so I can ditch the wire nuts.
Zooz ZEN54
Zooz ZEN17
Leviton Dimmer
Zooz ZEN30
Zooz ZEN31 is out of frame.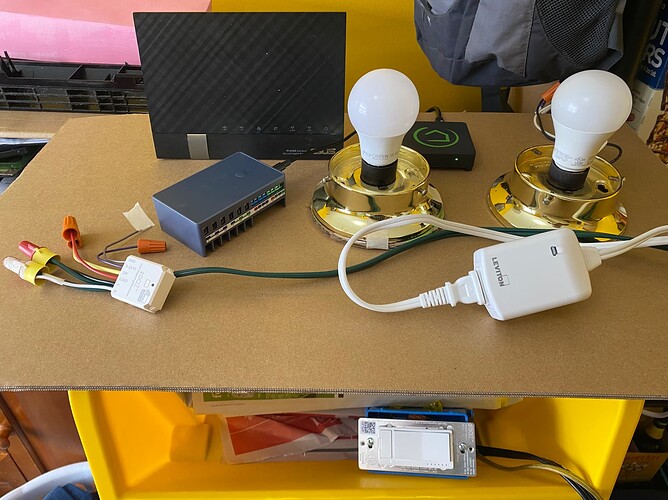 Old brass light fixtures I replaced a few years ago work great wired up to some old lamp cord from the other lights I replaced.
Bought two $3 extension cords and cut the ends off to wire up the zen54 and the light to the dimmer. Was cheaper than making my own cord!
ZEN31 in an old box I had laying around. I think this box came out of the wall behind the stove at a house I lived in 10 years ago

, so I could move the outlet over and get the stove flush against the wall.