I must be doing something wrong... but sunrise and sunset are not triggering events based on them.
My timezone:


I have a mode change set for sunrise. It never fired this morning.
I set up this test rule (about 6 hours or 360 minutes before sunset) to see if a rule based on sunset would work: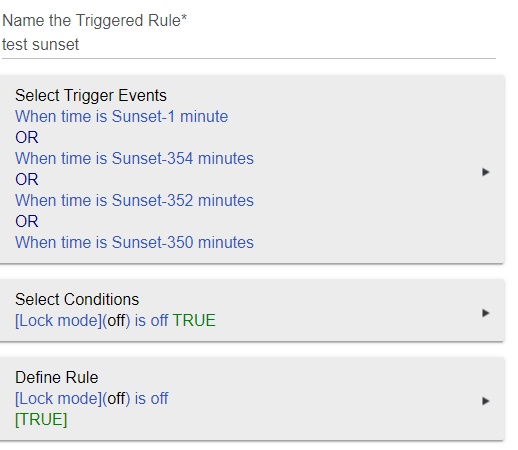 It never fired.
I read somewhere that sunset and sunrise times are not available in triggers. Is this a fact?? But if it is, why are they made available by the UI??
When I set a fixed time for a trigger, I see this in the data related to the event:

The next run time is set to the time I set.
If I use sunset to trigger the event, I get this:

What is supposed to happen at that time? Are trigger times based on sunset calculated just once per day for the next day at that time?
Strangely, if I set a trigger as follows: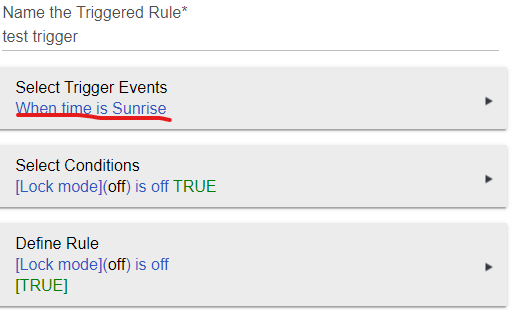 The schedule for this triggered event is empty: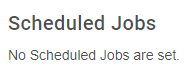 Will something ever happen?