Hi!
I would like to present information standardly, independent of the device/brand.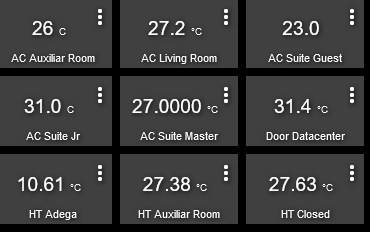 The image is a small example of the temperature display. Some show no decimal place, others with one, two, and even a thermostat that shows four places.
The same happens with the temperature symbol. It does not appear, or only the "c" appears, others the degree and c "⁰c".
Similar situation with humidity, some have no information at all, others show the "%" symbol, others "%rs".
Is there any way to create a standard presentation?