I was able to finally create a dashboard tile to allow searching with my Sonos setup. I am using the node-sonos-http-api running on a Mac mini.
I am also using the variable-connector that Bruce demonstrated in the August 22 Hubitat Live Episode. He starts explaining it around 6:35 into the episode.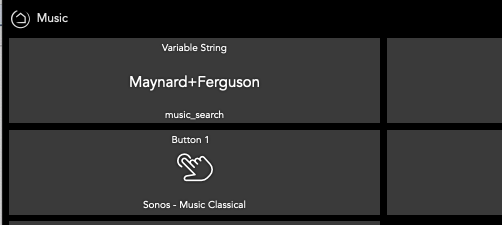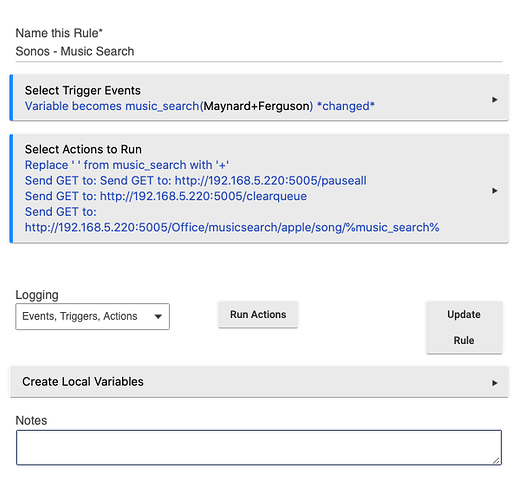 The actions for the rule are fairly simple.
The first is to take any spaces and replace them with a "+". This was part of the API requirements.
The second is to pause the current music
This will clear the queue. Depending on your config, you could have 50 or more songs in the current queue.
This sends the request***
*** One gotcha I ran into was not being able to use a multi named room in #4. I wasn't able to find a way to cover the space in the URL. I tried things like /Family Room/ and /Family%20Room/ and both failed. Hopefully someone can come up with the magic answer for that.
There are other services by apple that can be used and that is up to your configuration.
Hope this helps someone.