I'm new to hubitat, but have searched for an answer to this problem. Trying to use the Smartthings Multi Sensor V5 on my Garage as a tilt sensor, but it always says closed, with a status of active when opening/closing, and inactive when either open or closed. I was expecting a status of tilt, or open and close. Wanted to use this for warning door has been open for x minutes, but the contact is always "closed" state.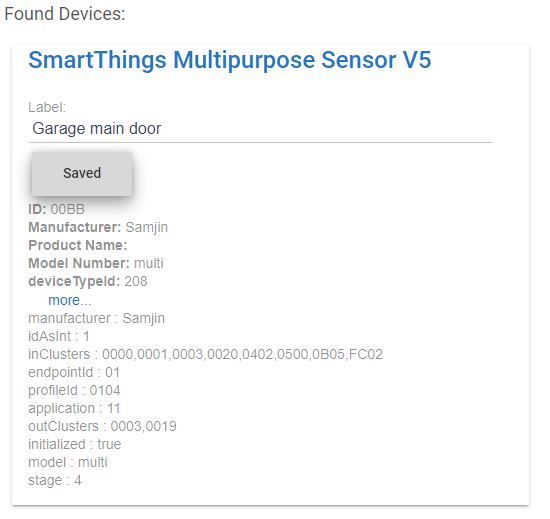 Hubitat Elevation® Platform Version
2.2.1.116
Hardware Version
Rev C-5
Any help would be appreciated.