@spelcheck or @TechMedX I'm wondering if you can point me in the right direction. I created a new dashboard and ran it through Smartly. It's meant to be displayed on a fire HD 7, although the device is rooted and running LineageOS. I can't get the tiles to fit to the available screen space and I'm not sure what I'm doing wrong, unless the Fire HD 7 screen calibration is just way different than what the device does now that it's running a different android OS?
If I make the dashboard 6 tiles wide, the tiles don't fill the available space to the right. If I make the dashboard 7 tiles wide, then the last tile spills over to the right of the screen.
There are four rows, but only half of the vertical screen real estate is used...
Should I try the zoomy option?
7x4 tiles: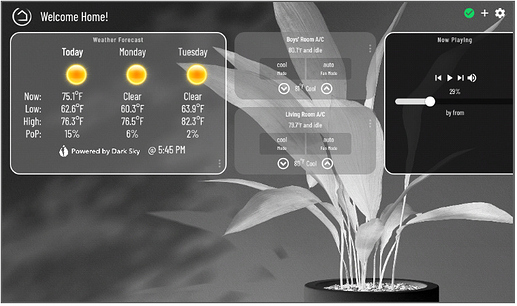 6x4 tiles: