Here's how mine is connected:

With an actual picture: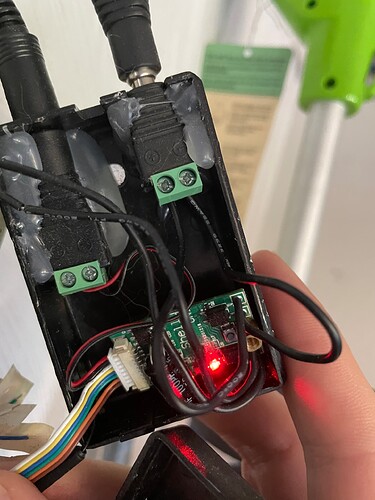 That said, since I have a newer Chamberlain opener, I had to solder the cable that you see coming out from the box on the right to the button on my opener for this to work.
For the box, I used the "box" from an old AC/DC converter plug that was no longer working. I removed the guts from it and replaced them with the Uni.