I have a rule that sets my mode to Home when either of my wife's or my phones come home. The rule works just fine, but it is slow to execute. Here is the rule: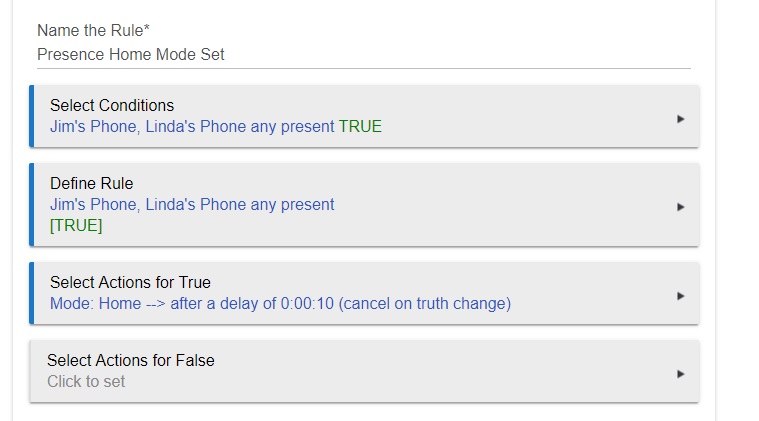 Here is the events on the rule which you can see presence is detected at 8:57:50.810.


And here is the system events showing the mode set to Home at 8:58:46.933, which is almost a minute later than the rule running.

Why is there a minute delay. This ends up having us wait for the alarm to get shut off. It's not a big deal, just kinda annoying and wondering why.
EDIT: Something just came to mind. If one of the presence is presence and then the other one some seconds later does that cause a cancel on truth change and the rule to then re-execute with the 10 sec delay?