Siren is on my Konnected.io board.
I use either the Hubitat app, Centralite keypads, or the Virtual Keypads to arm and disarm. Everything works.
But we accidentally triggered the Intrusion-Away alarm coming home, the siren shutoff before I did a disarm via keypad.
All software is up to date.
I've reviewed everything and did searches.
Maybe I misread the meaning of some delay timer.
Here are my HSM settings.
There is nothing I see for the siren on time in Devices or Konnected set up.
What have I got wrong?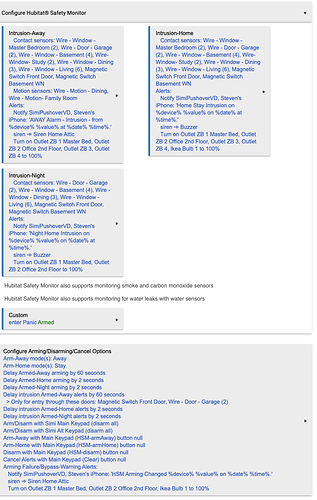 Thanks,
Steve