Hi,
I am using a Fibaro Roller Shutter 3 in kitchen and other areas.
I am attempting to make a Rule which will open the Roller Shutter in the morning at 7:45 AM to a level of about 80 ( the level to which it should open ).
I would like to know if the following Rule is correct or is there another way of setting this up?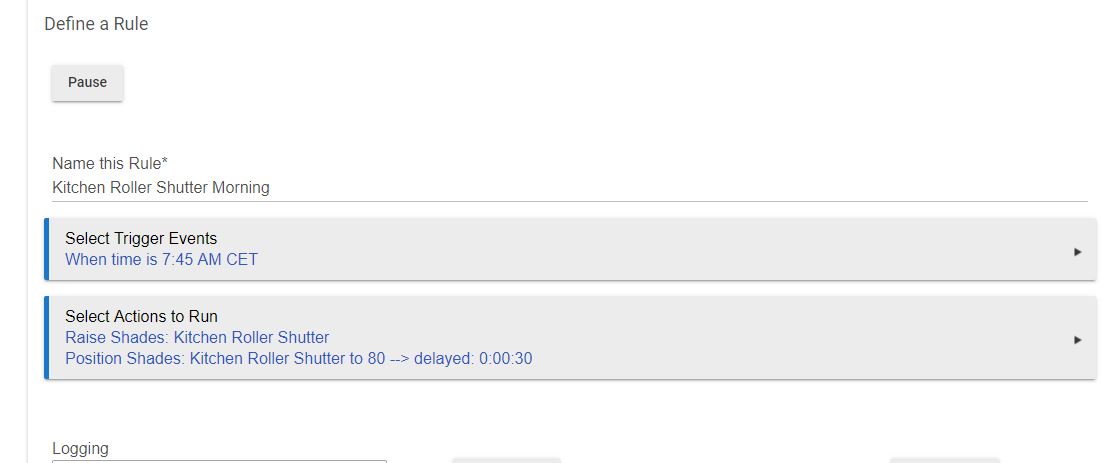 Thanks in advance.