I created a simple Notifier app to send out text messages and emails (using Twilio and Sendgrid) if it detects water from leak sensors. I want it to send the notification immediately and then do it again in 5 minutes if the state hasn't changed (from wet to dry). I tested it and it is sending a bunch of notifications immediately (4 of them in just a few seconds).
Here are the app settings: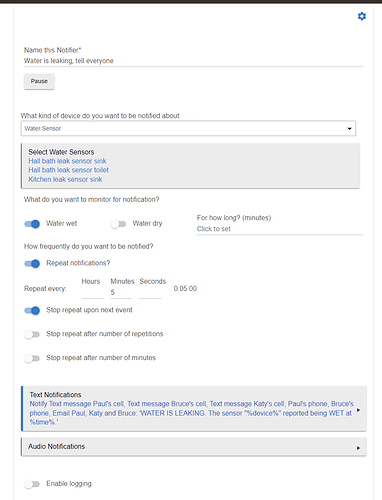 Seems pretty simple. When the water changes to "wet" immediately send it.
Then repeat notifications, but wait 5 minutes.
Stop sending if it gets a new event (which would presumably be "dry" since the only other event is wet).
When I tested it, I got 4 text messages and emails right away and had to dry off the sensor to stop it.
If you look at the app event log, you can see the 4 sends as well: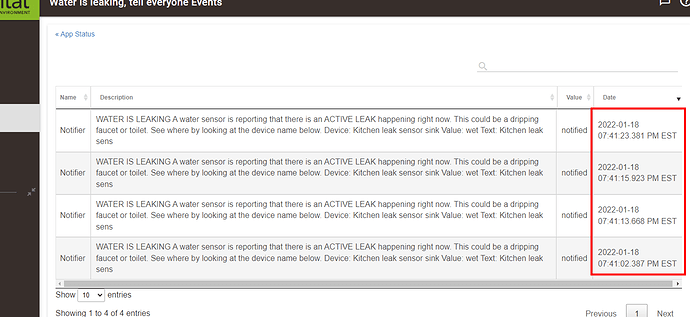 Why isn't it honoring the 5 minute delay? Or am I just cross eyed here.