I thought I understood it but I must be missing something. Here is what I have:
simple trigger: every Mo-Fr at 6:45am
simple actions: open all blinds (one by one and then again, as these IKEA blinds really are difficult to get opened at once or sometimes at all)
later I wanted to add a holiday exception, so I added a virtual switch and added it as a condition. The switch 'switches' correctly but this morning surprisingly the actions still happened.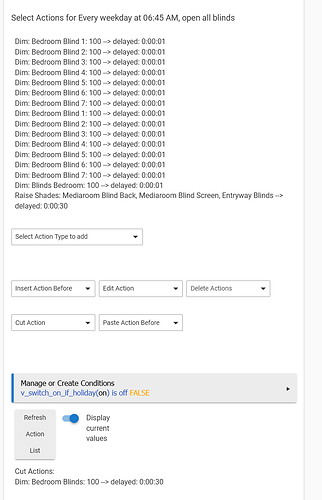 It seems to indicate that the condition is False, which is accurate today (switch is on)