I am attempting to use a Samsung SmartThings Multipurpose Sensor as my mailbox notifier using the accelerometer as a trigger
There is no issue creating a basic rule in RM4 whereby an acceleration event from the sensor triggers the rule action sending a notification to my phone:

However, where I am running into problems is when I attempt rate limiting notifications using a Private Boolean: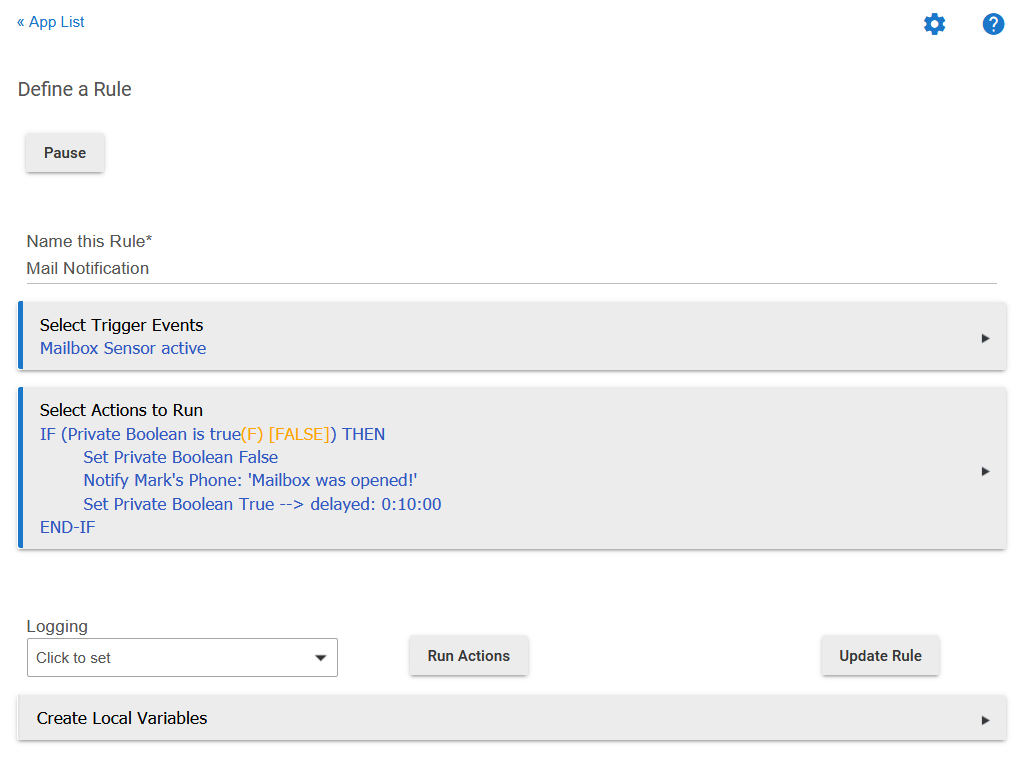 What appears to go wrong is that the Set Private Boolean True --> delayed: 0:10:00 action never seems to change the Private Boolean back to True after its delay. I have checked the logs and the sensor works every time there is movement. I even tried this rule using the sensor's contact sensor instead of acceleration with the same result. Is this a bug? I have essentially the same rule for my back kitchen door notification rule using a generic contact sensor and it's never had the issue this SmartThings sensor is experiencing leading me to believe it has something to do with the SmartThings sensor or driver.