I am on C7 Hub. On the devices page, I think sometimes there is a search issue.
Shown below is one example:
I searched for "Basement', and the below results came: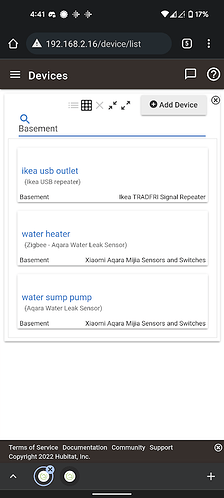 .
Why did it not show "motion sensor basement" ? This was shown only when I searched for "Motion"