Running version 2.3.4.115
I've got a rule that is intended to set all my thermostat schedulers to Eco Mode. I can see in the log that the rule run but not all schedulers will turn Eco Mode ON/OFF. I can reproduce the same behavior just by pressing run actions in the rule.
Schedulers before:

The rule actions, select by App Name (one action for each scheduler):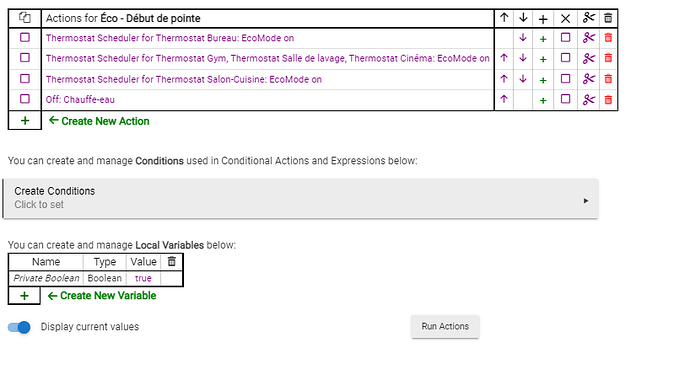 I click on Run Actions and after, only the last scheduler is activated:

Let's try something else! This time select by thermostat and select all (all scheduler at once):

Run Action and then, still only one scheduler activated, but this time it is the first one:
Anybody has an idea what's wrong?