Noticed something with the rule truths showed after the rule names.
See this one example below. Rule truth shows "TRUE" on the main apps page. Page was JUST refreshed(in fact multiple refreshes). First this rule IS false (as you'll see) and has been. The house has been in away mode. Then if I open up the rule the status at the top now changes to "Restricted" however...the rule is still false. It seems because I went to the rule page when I now go back to the apps page...it shows "Restricted". I've also noticed the truths not being updated between just true/false. It was tending to throw me off when I was building/testing rules as I couldn't figure out why a rule was TRUE, then I'd go into it and it would be false.

===========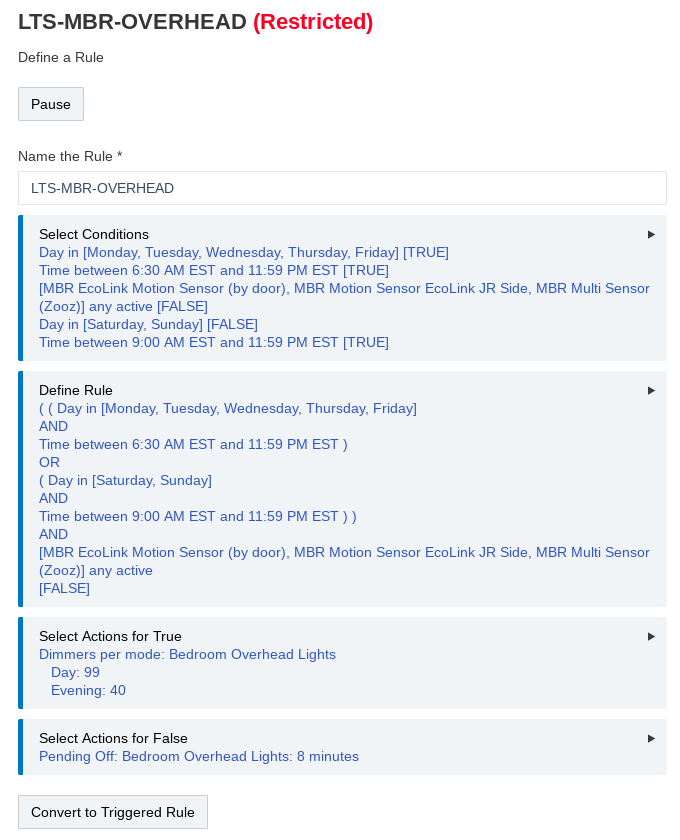 ==========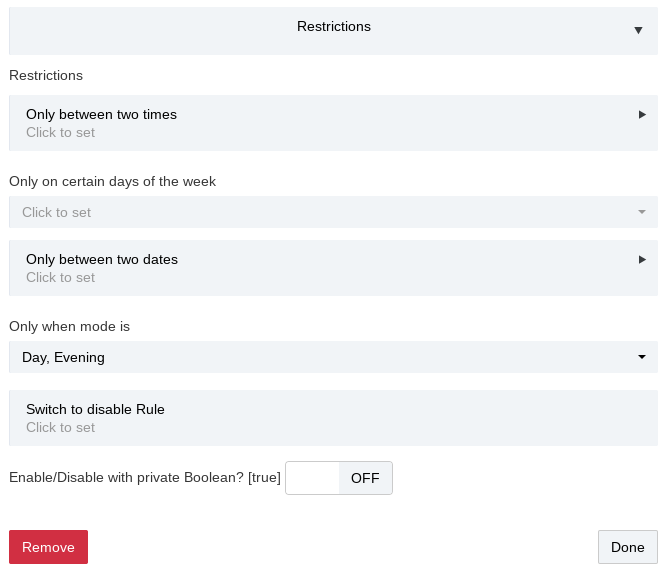 I can't be the only one that has noticed this??