I'm very new to using Hubitat and I'm trying to create a rule that will do the following:
Trigger at 9 pm every day
Check if the front door is not locked.
If it is unlocked, then lock it.
If I write it in psuedo-code:
when time is 9:00 am
do
if ( front door lock == unlocked) then
lock front door
end if
However, when I try to create the above in Rule Machine the closest I get is this: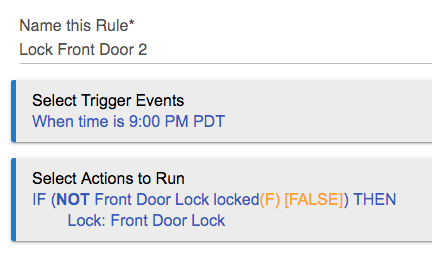 I'm sure how to interpret the conditional statement. Can anyone please explain what I'm doing wrong or a better way to create this rule?
Thanks.