So, I have been updating rules for a few days and I noticed this rule just does not work as it did before.
Also if the rule is in the wait period and motion becomes active or light turns on, does it start over?
Method:
IF Back Door unlocked , only lock if no motion and light is off. Its to prevents it from locking when we are out on the back porch hanging out...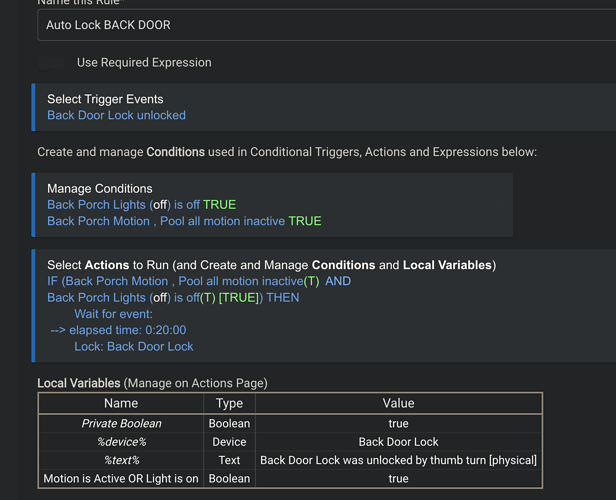 door unlocked