Here i am again asking for some direction. I am really disappointed in the logging in HE compared to HCA. In HCA, every time a device was issued a command, the log show the command and the response from the device.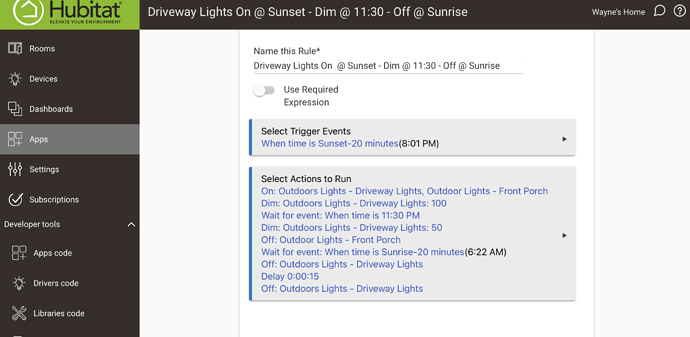 I have the above rule and everything works EXCEPT for the Turn off at sunrise- I even added the 15 second delay and the additional off command and nothing..
Does HE really not check of a command was performed?