I've been having issues with simple lighting triggers (based on motion) on my hub taking >2-3 minutes. I also noticed that the process of taking a backup takes like 15 minutes now.
I finally took some time to investigate and found a number of my apps have massive state sizes:
The worst offender here is a Rule Machine 5.1 rule with a state size of over 32,000! This is not a complicated rule: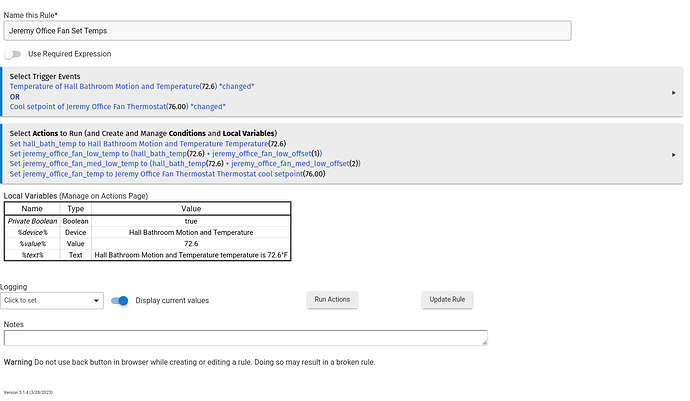 I noticed further down the list a related rule called simple "Jeremy Office Fan" also has a substantial state size of nearly 9,800, and it shows "% of busy" over over 50%. This rule is a little more complex but it's not so complex that I would expect that sort of busy time: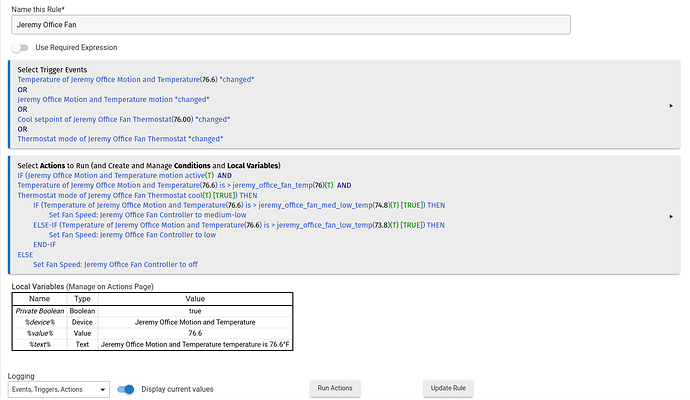 I'm especially confused by the state size. What "state" is being saved/stored here? I know I can adjust the state history size for devices, but I'm not finding a way to edit that for Rule Machine rules/apps.
What is the best course of action to remedy this?