In RM5.1, while introducing a "Choose Button by Mode" action, I notice an "error" of sorts, in the form of nullnul showing in this screenshot: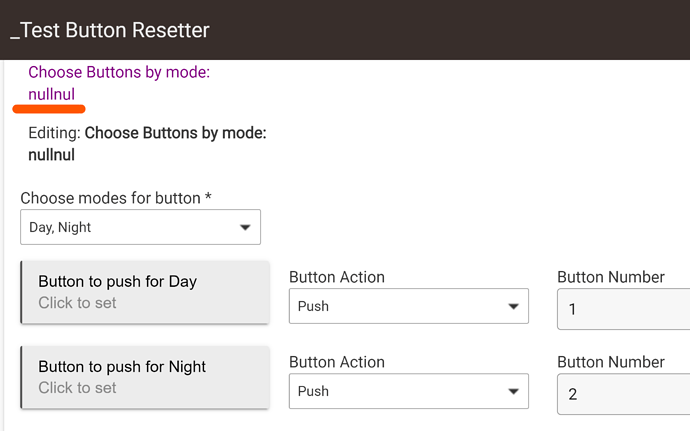 First time using this particular feature of RM – I'm not 100% sure of its intended purpose? – but took pains to follow prompts and fill all fields. It left me with two questions, as well:
Where does one choose the Device(s) that these button actions are intended for?
Why is "Push" the only choice offered in the Button Action drop-downs?
@gopher.ny I don't know if this is related to the "fix" introduced with f/w 2.3.2 perhaps? or whether this Action is somehow not intended to stand-alone as implemented here.