@bravenel
RM won't allow me to put in a string in this format to play a sound on Echo Speaks but works in WC:
<audio src="soundbank://soundlibrary/alarms/air_horns/air_horn_02"/>

As soon as I put it in, the text disappears.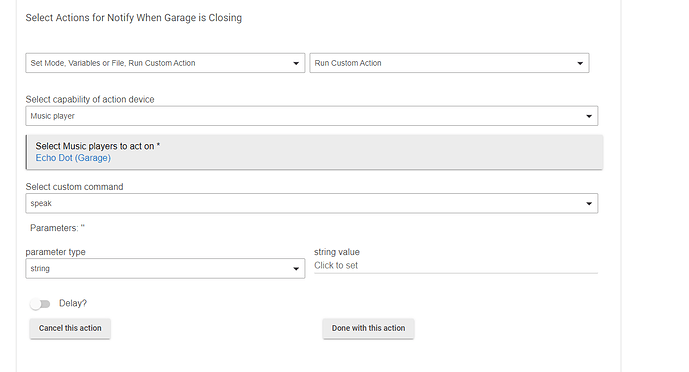 I tried using the speak option in RM too and get same results, do you know of a way to get this kind of a string in RM?
I put this string in the Speak command on the Device page of the device itself and it works perfectly fine. My goal is to get my Echo Dot to play a sound when the garage door is closing using a RM rule.
There's a workaround by using WC or Echo Speaks app but was hoping to be able to do this within RM itself without using workarounds. Is there a way to allow RM to use the <> characters?