Platform version is 2.3.1.142
Here is an RM5.1 rule used to work but now is not running no matter
what I tried (first Hub Reboot followed by Soft Reset + DB Restore):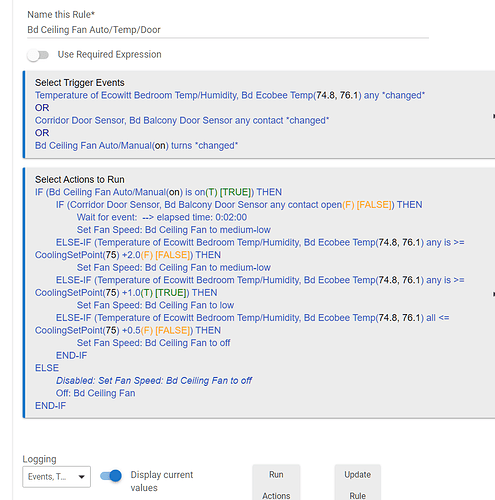 This rule was running for a long time but now I cannot run it even by pressing
"Run Actions" button. Recently I modified this rule a bit.
First IF use to be a Required Expression.
All rule logs are turned on but log is absolutely empty.
First I tried to Clone this rule. This did not help.
Then I reboot a hub. This also did not help.
Finally I performed Soft Reset + Restore.
And even this did not help.
@bravenel Before I will delete this rule and re-enter it from scratch do you
want me to do something for the debugging?
Sorry, but the related LOG is 100% empty.
I guess, I have few more suddenly refuse to run rules with no apparent reson
for this.