My goal: Play a TTS event announcing a lock was unlocked by lock code. So something like Bedroom door was unlocked by Family. I have tried several different things, however can not get it to work as I would like.
One thing I am noticing that If I put a user code as a condition for a rule. Once I enter that code - it always seems to stay true.
Here is the rule before entering a code.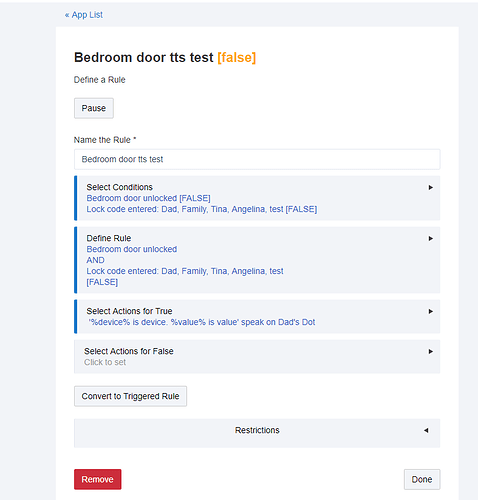 The rule seems to fire as expected.
Then opening the rule again - it shows lock code entered as true still. So now manually opening and closing the lock triggers the rule.
Any help would be appreciated. I freely admit that I could be missing something simple. Thanks in advance.