I have a rule that turns on a fan upon motion active. A second rule (shown below) then is triggered by motion inactive to delay a period -- not camcelable -- then turn off the fan(s). The delay should be 1380 seconds (23 minutes). But the delay aborts and the rule resumes after 140 seconds (at 11:17:32 in the log below).
(Note that the rule originally had hard-coded delay times and I encountered this problem which led me to try a variable in the rule as shown.)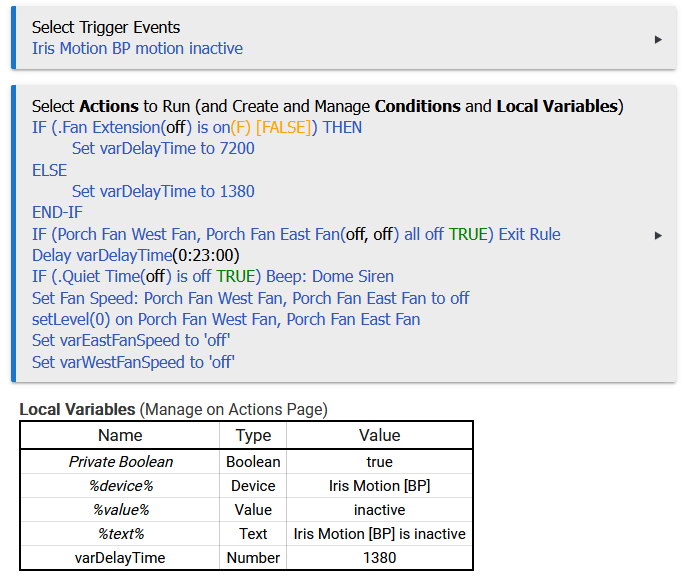 Is there a way to determine why the delay doesn't go the full 23 minutes?
P.S. Subsequent runs show the delay varying between 91 seconds to 2 minutes.