When setting up a new rule that has a predicate, if I define the predicate first, I am unable to add a button trigger - the list of available buttons does not appear.
If I first define the triggering event, the button does appear. I can then add the predicate.
Specifically, this is what I am aiming for: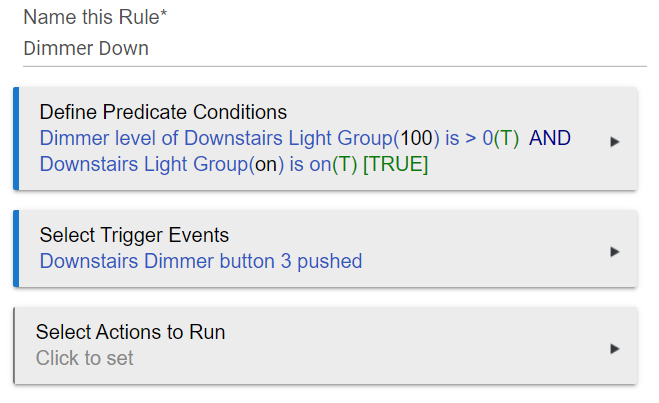 But if I define the predicate first, then then try to define a trigger event on a button, I get the following:

When clicking on the "Button Device" button, nothing appears. Also, when hovering over the "Cancel this Trigger Event" the button flashes and does not reliably respond to any clicks - if I repeatedly click on it it does eventually take me back to the previous screen.