This is driving me crazy! 1 - Contact is a virtual switch. 1 - Light is a virtual dimmer. Outside Garage Pedestrian Door Light is a Generic Zigbee Dimmer.
Expectation is when 1 - Contact is opened both the virtual and physical lights would turn on, right?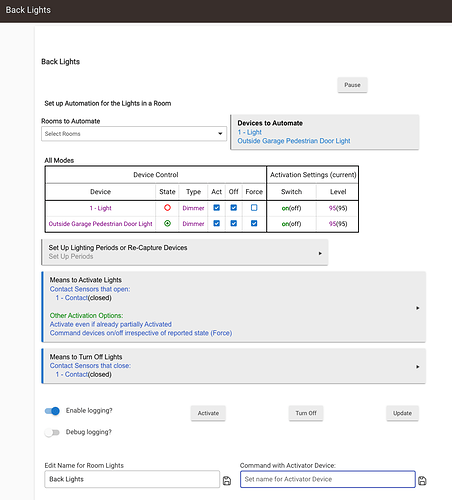 But the behavior is the virtual dimmer turns on, then sets to 95% - expected. The physical dimmer is NOT sent the "on" command, just the setlevel 95% and that does NOT turn the switch on.
On the Back Lights RL after testing the "State" of the physical dimmer changes to X.