Now, this is a serious question and please dont derail this subject.
Reading a bunch of posts today, is there any documentation I can read regarding zigbee/wifi signal strength and heath risks ?
I am not looking to scare, but educate myself and I see you guys as a lot smarter than me.
I have attached a minimal layout of my house and the devices I have, but reading some of the ST forums I am thinking maybe I should ditch the hue hub (or atleast move it) and maybe relocate my HE hub also as they are one wall away from my head when I sleep.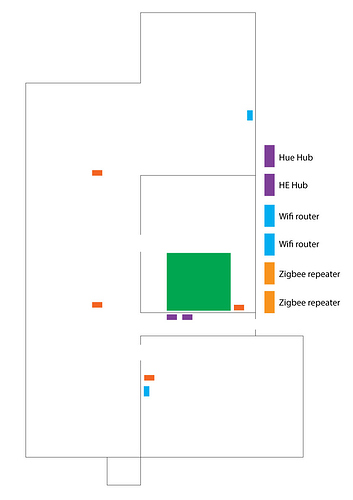 I am after genuine, knowledgable help as i don't want to be filling my house up with devices that can further down the road impact my families health - its not worth the risk.