Does anyone know. Is it possible to make a kind of remote button like this picture in the dashboard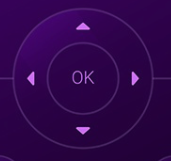 The best I can come up with would be having that image as the background to a tile and using Tile Master to control devices. You would probably try and configure the Tile Master buttons to not display anything and just rely on the background image. Might be tough if you ever wanted to adjust the size of the tile, not sure how well this solution would handle that....
EDIT: An alternative would be to setup those arrows and the OK text as icons and use them in the setup of the Tile Master Tile, leaving the rest of the image as the background for the tile.
My plan is to try and create "cards" similar to those in the lock screen of my Android phone, showing the title of what is playing on devices such as my chromecasts or Harmony Hub actions, plus some of the basic play, pause, skip, etc controls. Not sure when I'll get to it...
This is the closest I could get to what you are looking to do.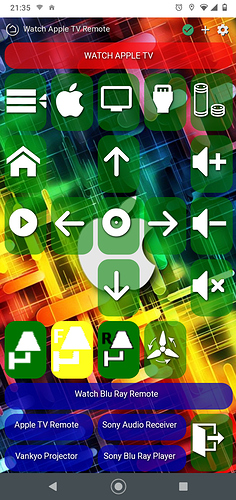 If you want one tile that will do different things based on where on tile you press, I don't believe that's an option.
EDIT: A wacky workaround you could do is 1st create an image tile that is 3x3 with that image of the button that you shared. Then create 5 1.x1 buttons, 1 for each arrow and one for OK and place them on top of that part of image tile in your dashboard. Setup the button template to be transparent so that you can't see them and you will only see the image tile behind. Since you created the button tiles after the image tile, they will be on top.
I didn't make the button tiles completely invisible for illustration but something like this: