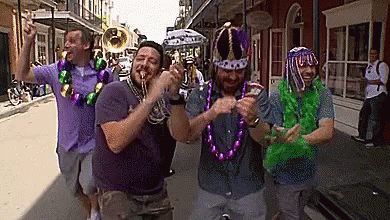 Those folks look closer than 6 feet. How inappropriate.
And how do you keep crawfish 6 feet apart in a boil. Can't be done I say, can't be done.
They just practicing for next years mardi gras! Gotta stay in practice.
Although this looks like a St. Patty's day parade.
Hello @bcopeland,
I tried adding this code to the new driver section in Hubitat but came across this error:
"expecting '}', found '+' @ line 174, column 16"
Here is a snip of line 174

Any pointers?
Sounds like an import error...
Grab the raw url from github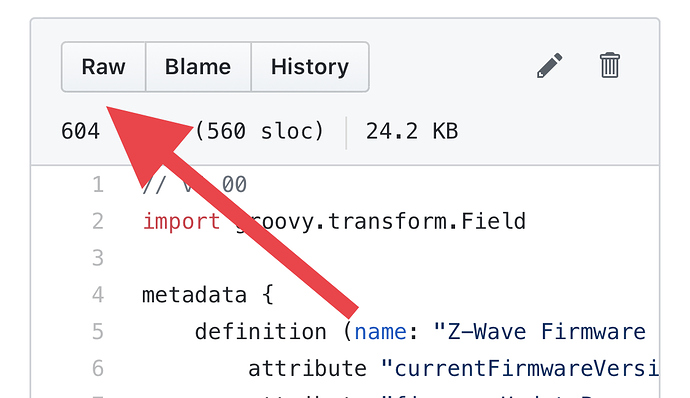 Then use import feature in driver code on hubitat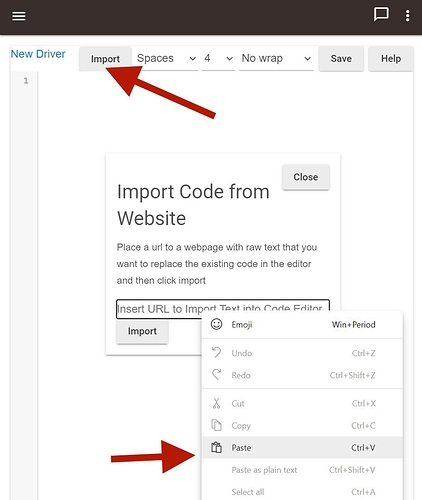 Then hit import and then save
Oh yea.. Forgot to mention.. Welcome to the community @oz.roper
I know... I've eaten at his restaurant many times!
(I'm probably dating myself... Are Copeland's as a standalone restaurant even around anymore?)
@oz.roper This should work for most community drivers and apps. Most of them will support this method with updates as well. With an update, the import URL will already be available when you click on the Import button.
Thank you @bcopeland, @aaiyar, @JasonJoel, @zarthan
Works beautifully. Now to go blow something up.
Sure are. They're not as high repute as they used to be pre-Katrina. But still, pretty good food.
That reminds me. Been meaning to ask. You related to Al Copeland at all?
I still go to NOLA, and other places in LA, a lot - just haven't looked for a Copeland's... See tons of Landry's, but that is besides the point.
In any case, K-Paul's is my go-to when staying downtown (may he rest in peace), and has been for 20 years.
EDIT 1: Or Pascal's Manale if I have a craving for bbq shrimp.
EDIT 2: Or Vincent's (over by you) if italian... I think there is one in the city, too, but I've only been to the Metairie one.
No relation .. I get asked a lot though..
Ooh - I love Pascal Manale's. Also Venezia. It's on South Carrolton - half a block away from Brocatto's. And if you hit Metairie you have to try the Italian at Andrea's. Really good food. And a nice atmosphere. Especially in their bar at the back (Capri Blu bar).
Link to Andrea's https://www.andreasrestaurant.com
(I know Chef Andrea and his girlfriend reasonably well).
@bcopeland, I am trying to update one of my Leviton DZ15S switches. I used the hex file found on your Github for the update. However, it is failing by saying Failed to find matching firmware. Here are the logs:

Am I doing something wrong here?
I tried on another Leviton DZ15S switch this morning with the same result. It keeps saying Failed to find matching software. I found a link and downloaded the firmware, but it is an exe file and a bunch of dll files.
These switches are not reporting physical on and off, and I read that the new firmware fixes that. Maybe time for better switches.
I am trying to update an Inovelli switch to the latest firmware to 1.43 from 1.41 and I have been stuck on Padding Hex Bytes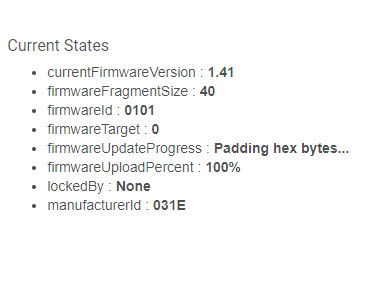 Is this done? Never saw switch led flashing or anything like it was updating.
Using https://support.inovelli.com/portal/kb/articles/firmware-v1-43-beta-lzw31-sn-dimmer-red-series-gen-2
Anybodyelse have an issue with this?