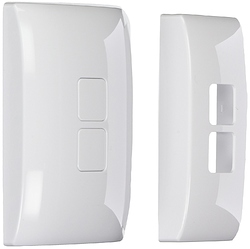 Purchase Link:
Amazon
About:
This device fits over a light switch to provide 2 buttons that are detectable in Hubitat. Both presses and held events are detectable in Hubitat. This is a great device for lights that use Smart Bulbs.
Device Driver:
The Driver provided below allows the device to be used fully with Hubitat.
Copy and paste the GitHub Code into the Drivers Code section of the Web Portal.
Please read!:
I am an undergrad College Student. Automating my house has been a passion of mine for a while now. Everything I've automated was paid for with my part-time job. Please donate with the link below. Every little bit helps!
paypal.me/ajpri