Hi @Matthew - I can't get percentPrecip to work properly. On the device page, at the top under "current states", it reads 19 and never changes. This value of 19 is what gets set if I try to reference the parameter into a variable.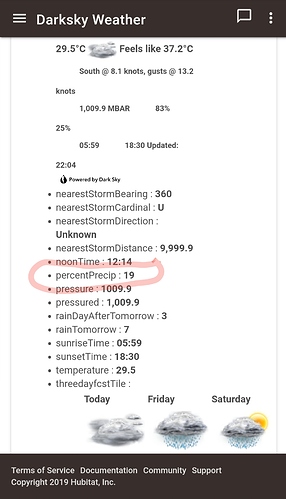 Direcrly below this in the weather summary text, it shows a value of 25...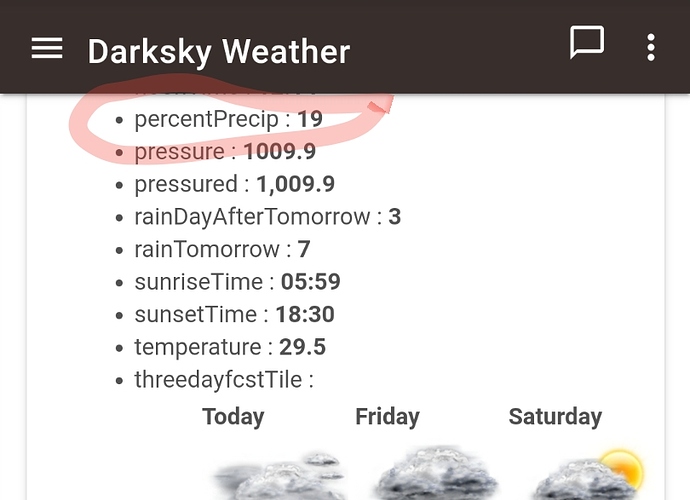 In the data section at the bottom of the device page today it reads 25 (which matches the weather summary) and that value changes correctly on a daily basis after I poll the data again.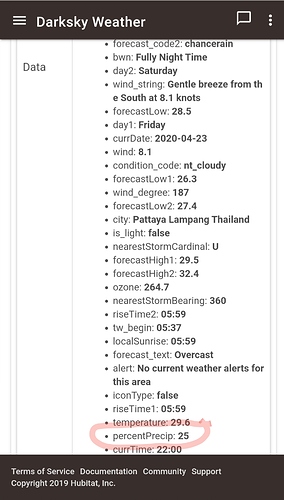 How to get the percentPrecip data to update properly into a variable instead of being 19 all the time?