Derived from a request in the
thread. This simple app allows the user to upload a text file of dates and associated notices and have it drive output to a hub variable (probably expand in the near future) on the date requested.
The app source can be loaded via HPM or directly from https://raw.githubusercontent.com/thebearmay/hubitat/main/apps/dlyReminder.groovy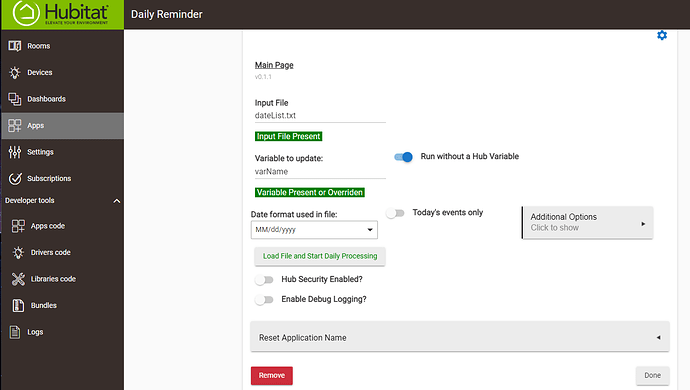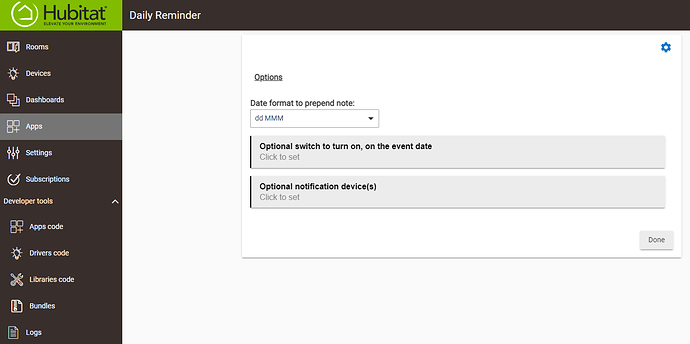 App expects that you will load a date (multiple formats available) sorted text file* to the hub, supply it with the name of the file and a hub variable, and press the Load File and Start Daily Processing button. When you have done that the app will read the file and find either the current or next day's record, and set the variable according to the preferences you've selected. In addition it will schedule a job to run at 00:05 every day to reprocess your text file.
Additionally, options have been added to allow for notification devices (if notification devices are used the app will ask for a standard time to notify so that you don't get one at 00:06) and switches to be turned on the day of the event.
* record format should have the date, a space, the message to be displayed and be terminated by a line feed.