---
Would have to see layout, is row height set?
---
I've spent most of the weekend and working out in the camper. Progress has been outstanding but there's a lot more to be done.
In keeping with the recent pivot on the project, I've continued to deploy Iris V1 contact sensors on all of the cabinet doors. The reason for this is twofold; first an open cabinet door can in some cases be sheared off by slideout movement, and second, its an indication that something will probably fall out during towing. Using dashboards, I'll be able to quickly check the status of all of the cabinet doors without taking several minutes to hand check each one.
An added benefit is that I can be alerted if a door opens during transport. I'll help to avoid another watermelon incident.
RV's today are largely of decent quality, however one area where they just plain suck is wiring. I really believe hire anyone who's capable of installing a car stereo to wire these things. Check this out... This is how it came from the factory. I've added the HVAC module as part of the first phase of the project last fall, but the rest is stock..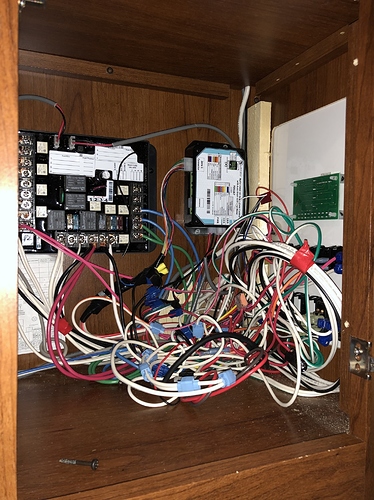 $40, a couple wiring blocks and 3 hours of time later...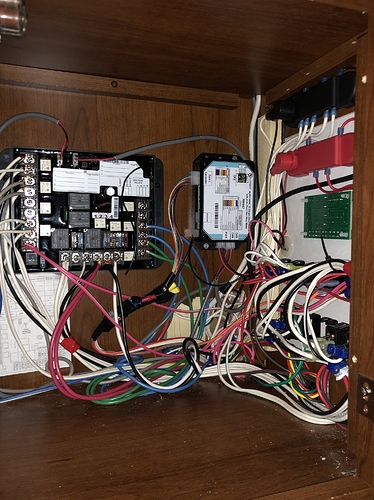 It still is a bit messy for my liking, however it's a 12"x15" overhead cabinet that's hard to reach. It'll have to do. I removed quite a bit of extra wire and a crap-ton of quick-tap connectors so there's one accomplishment.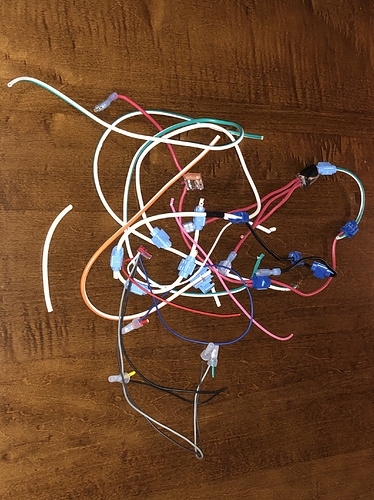 The addition of these cabinet sensors has pushed my HubConnect server hub over 500 devices too.
No need. That's exactly what it was. Thanks.
---