Similar to a recent thread I posted, today my Office light basic rule misfired.
In both cases, the light involved is a Zigbee Sengled Element Classic bulb.
The rule came on at 7:30 AM at 50% and switched to 100% at 8:00 AM
At 4:30 PM it's supposed to drop back to 50% and then turn off at 5:00 PM.
Today the light turned off at 4:30 PM instead of dimming.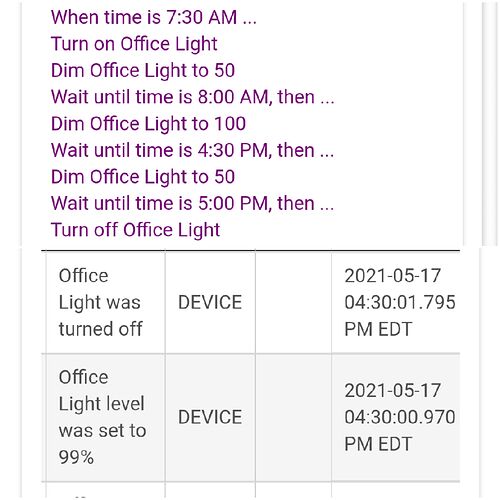 In the upper floor where the hub is, there is an Ikea Tradfri bulb, 2 Tradfri outlets, and a Sonoff Zigbee outlet acting as repeaters.
In the basement where the office is, there are 3 Ikea Tradfri bulbs and a Tradfri outlet.
I think I'm covered mesh-wise.
Not sure if there is a hub/rule issue or I've got a temperamental bulb.