Howdy! I recently got HE and installed my Konnected and luckily everything seems to be working so far.
I am completely new to automation but I am learning as best I can.
Here is the first rule I've made and it wasn't as simple as I would have thought. I tried to use some of the examples here in the forums but they either did not work or did not have the options they did. This rule seems to be working flawlessly but please take a look at it and give me feedback as to how it could be more efficient or elegant.
The goal:
Announce the door opening
If door remains open after 2 minutes, ask for it to be closed,
If the door remains open, repeat request every 5 minutes.
If the door is closed immediately cancel the repeat and finish the rule.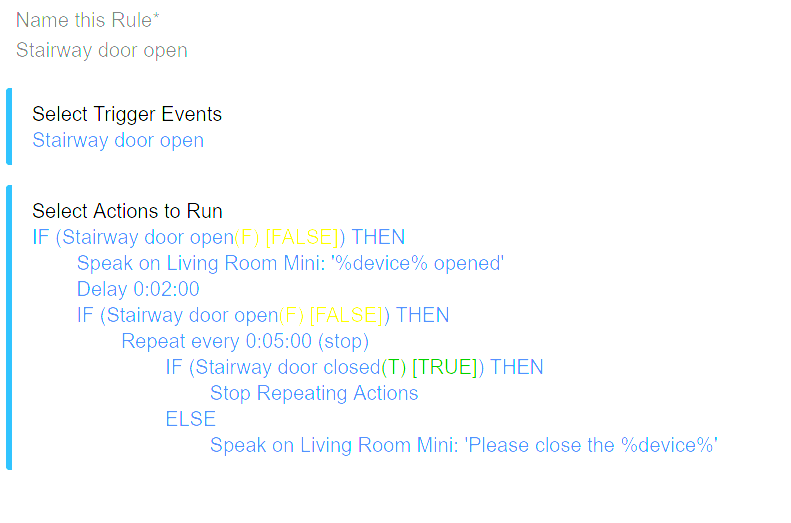 Thanks!
Wayne