Hello,
I have creatred a few rules one of them controlls the heating. When im not there i paused the rule.
Question - When i unpause (On) does the rule run. I set the rule to turn the heating on and off based on temp. When i unpause the rule it does not run, do i have to run it myself when unpused for the first time?
When i unpused i clicked "done" it did not start. I just went back in and clicked "update event" and it started?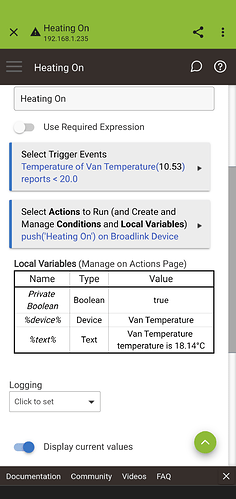 Thanks