Hi all. Not sure why I caught this - it may have been around a while and I didn't notice or it a recent change - makes no never mind either way.
My driver is giving me about 6-8 loops or iterations I can't figure out why. It only happens with the scheduled tasks runs, which is firing a refresh. When I run refresh via the driver button within - I get only 1 iteration.
On my Date/Time parser - when I hit 'refresh', I get a perfect execution and no problems. I get this in the logs:


When I wait for the schedule - I get this: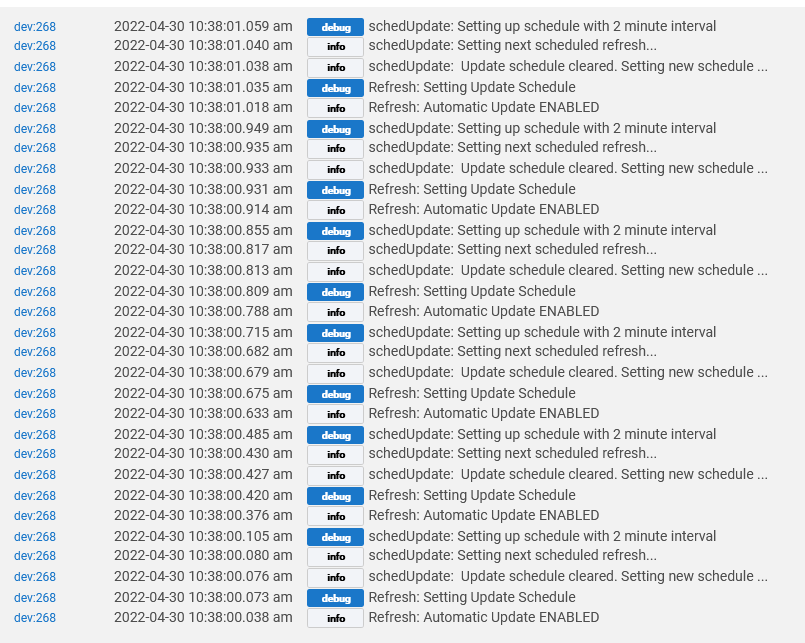 Here are the 2 routines involved (runCmd() has no involvement in scheduling or refresh and is too long to include here ...)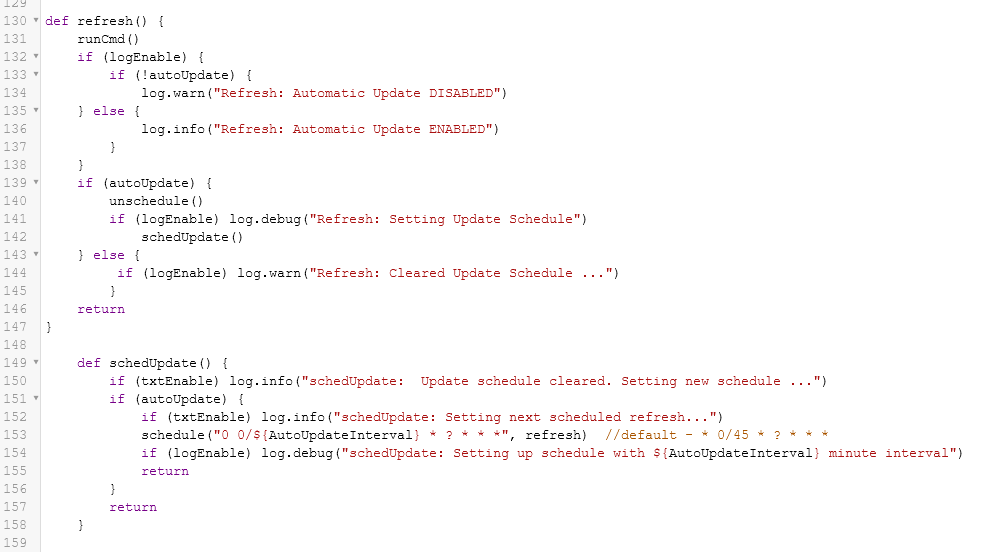 Does anyone spot an error I'm not seeing why a schedule execution runs 6-8 iterations but a manual iteration runs only once?