c7 2.3.0.124 and 2.3.1.129 RM5.1:
I can create a Number variable (called now) and with initial value to 0. then i create another Number variable (called lastrun) to 0.
i create a rule that has two actions -- set var now to now() in milliseconds, and then set var last = var now. but var now ends up being -927572611.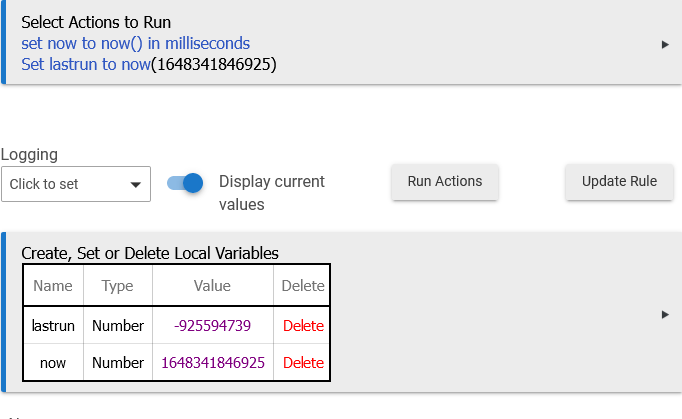 to test if the Number variable could actually hold a bigint, i edited the variable manually and set it to 1648341980412. works fine.
i cant imagine im doing something wrong- bug ?