Hi all,
Just finished setting this up (on Wednesday), 4 days ago, and the route info shows no device is repeating. Is this OK? Is it even possible?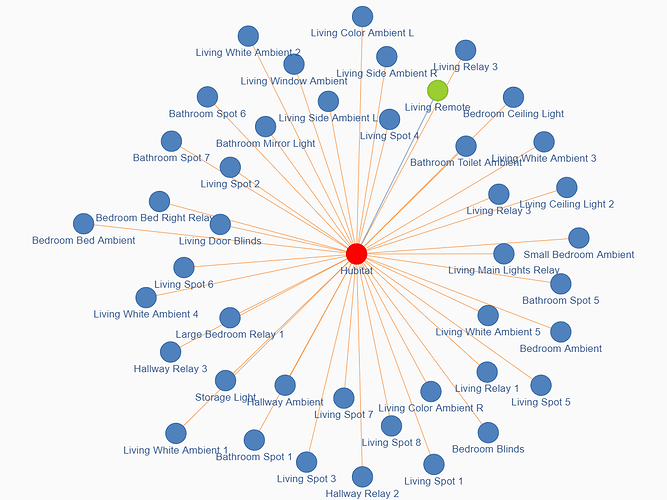 Spot devices are Philips HUE GU10, Blinds/Relay devices are Smartwise relays, Ambient devices are Gledopto dimmer/RGBW controllers.
I'm not complaining, everything works honky-dory, no delays in any command, I just find it strange that there are no repeaters showing up 4 days later. Did a few reboots and a 'Rebuild network' days ago.
Cheers,
Sebastian